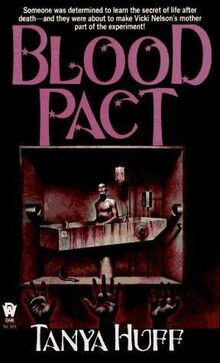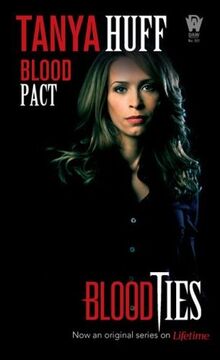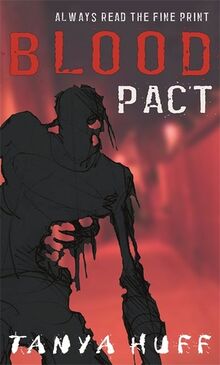 4th Book in the series
It began with the call no daughter ever wants to get, the call that told private investigator Vicki Nelson her mother had died. Mrs. Nelson's coworker at the Queen's University Life Science Department told Vicki that the cause of death was a heart attack, and that they'd be waiting for her to arrive in Kingston to make the funeral arrangements. But what started as an all too normal personal tragedy soon became the most terrifying case of Vicki's career. For when Marjory Nelson's body mysteriously disappeared from the funeral home, Vicki, her sometime lover and fellow investigator, vampire Henry Fitzroy, and her former homicide squad partner, Detective-Sergeant Mike Celluci, realized that there was something unnatural about her mother's demise. Vicki swore she'd find the culprit, and see that her mother was properly laid to rest. But what she hadn't counted on was that someone at Queen's University seemed determined to keep Mrs. Nelson on the job -- alive or dead!
Paperback, 384 pages
Published December 2nd 2004 by Little, Brown
original title
Blood Pact
ISBN 1841493597 (ISBN13: 9781841493596)
edition language
English
series
Vicki Nelson #4, Henry Fitzroy #4
characters
Vicki Nelson, Henry FitzRoy, Mike Celluci
setting
Canada
Previous Book: Blood Lines; Next Book: Blood Debt
Home of Blood Books Series
Ad blocker interference detected!
Wikia is a free-to-use site that makes money from advertising. We have a modified experience for viewers using ad blockers

Wikia is not accessible if you've made further modifications. Remove the custom ad blocker rule(s) and the page will load as expected.