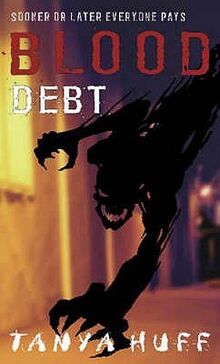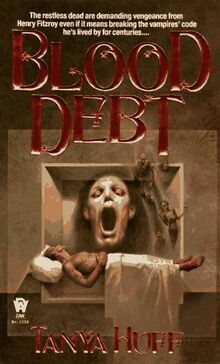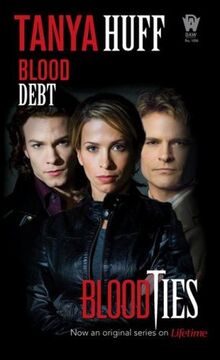 5th and second-to last book in the Bloods Series
It began with a ghost in his bedroom. A tormented soul hungry for vengeance, The sort of nocturnal visitation that even a five-hundred-year-old vampire like Henry Fitzroy found tiresome. It would lead Vicki Nelson, PI, into her most deadly investigation yet.
The wraith is determined that Henry and Vicki track down its killer - and is prepared to use a little persuasion by way of the innocent inhabitants of Toronto to ensure their support. Forced to investigate, Vicki discovers a host of souls in desperate torment and evidence to suggest that trailing the killer will only lead to further deaths - starting with her own.
Paperback, 368 pages
Published December 2nd 2004 by Little, Brown
original title
Blood Debt
ISBN 1841493600 (ISBN13: 9781841493602)
edition language
English
series
Vicki Nelson #5, Henry Fitzroy #5
characters
Vicki Nelson, Henry FitzRoy, Mike Celluci
setting
Canada
Previous Book: Blood Pact; Next Book: Blood Bank
Ad blocker interference detected!
Wikia is a free-to-use site that makes money from advertising. We have a modified experience for viewers using ad blockers

Wikia is not accessible if you've made further modifications. Remove the custom ad blocker rule(s) and the page will load as expected.